DiSC Catalyst
Welcome to Catalyst
Looking for a fresh approach to developing your team? Are you looking for flexible options around program delivery? Discover a new way to engage and connect your people with People Development Australia DiSC Catalyst program. Welcome to a new online experience!
What is DiSC Catalyst?
Catalyst is a new platform designed to make it easier for organisations to integrate Everything DiSC into their work on an ongoing basis. It connects independent learning and facilitated sessions in a single, personalised space. On Catalyst, learners gain insight into their own and their colleagues' DiSC styles, and gain actionable strategies for working better across styles.
Organisational culture faces unpredictable and constantly evolving challenges. You know your organisation needs to actively shape a culture that supports morale, recovery, and continued success. It might seem impossible to know where or how to begin—but we can help. Introducing Everything DiSC Workplace® on Catalyst™.
Culture is not shaped through a one-time event. Rather, it calls for ongoing learning that leads to lasting behaviour change.
We can facilitate a program for you or provide DiSC reports in the following areas: 
Why Catalyst?
Modular design: Each of the five modules is self-contained. They can still be delivered together in a single event, but have been configured with an eye toward the emerging trends around short-format learning sessions.
Meant for repeated, ongoing use:The Catalyst platform acts as a personalised, on-demand access point for learners to call on throughout their DiSC journey.
Easier to compare profiles:Catalyst's "People" section makes it easy to find others in your organisation, compare profiles, and get tips for working together.
Increased support for virtual facilitation:With so many people working remotely, Catalyst has enhanced resources for facilitating DiSC sessions virtually. Materials support the following options:

"Advanced tech" virtual facilitation (break-out rooms, polls)
"Basic tech" virtual facilitation (basic video meeting technology)
Classroom facilitation (face-to-face sessions)
What is included in Catalyst?
 Everything DiSC personality assessment
Learners are welcomed to the platform with a friendly onboarding process that brings them swiftly to the assessment questions. The assessment takes approximately 20-30 minutes. If learners previously completed an Everything DiSC assessment with you in the past, their data can be moved over. They will be asked to complete some additional questions, taking about 5-10 minutes.
Catalyst learning platform
Upon completing their assessment, learners see a personalised home page with a quick summary of their style. From there, the content is divided into various learning sections that includes style podcasts, team interaction and videos.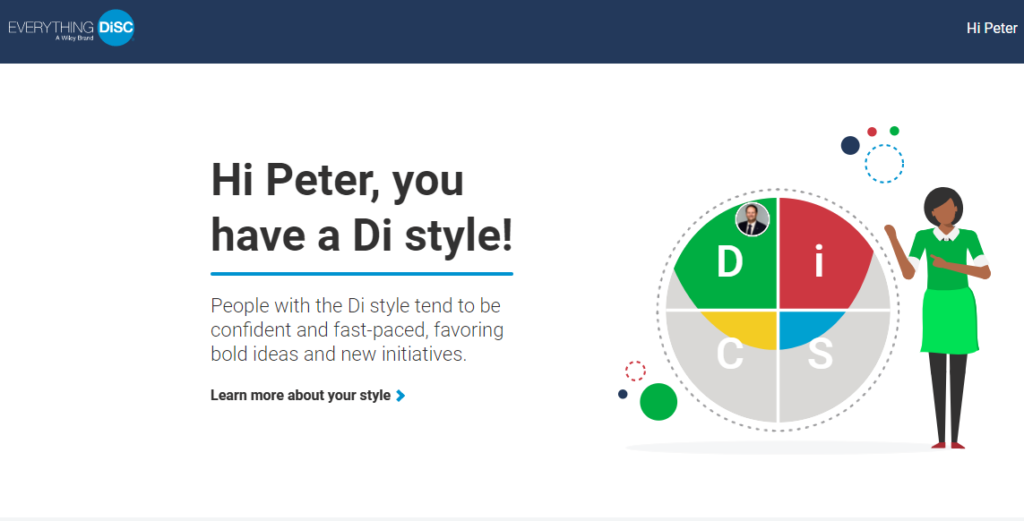 Your DiSC Profile
The new 23-page profile gives participants insights and actionable strategies for building relationships and being more effective at work and can be downloaded as a PDF report.
Much more than DiSC
People Development Australia uses DiSC as a tool – we know it will not be the solution to every situation or to every development need. That's why we design our programs using our content and content from a variety of up-to-date, fresh and reliable sources to make every training experience targeted to your learning and development needs. Reification is taking an abstract model and thinking that it will explain the world. Humans are much more complex than that! The developers of DiSC know that and we practise it in all of our programs that use personal profiles.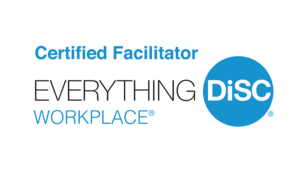 Our experience 
We are accredited by the world's leading DiSC provider and we have access to the latest research and online assessment tools. We have developed an excellent track record with our clients for delivering successful outcomes using DiSC methodologies when tailored with our own program material and using our experienced facilitators. 
Our experience with many industry tools has also shown us that Wiley Publishing DiSC tools add the most value to people development programs – that's why it is our first choice when we deliver basic development workshops through to advanced programs.  
Need more information 
Sign in to view the range of sample reports on our resources page or contact us to get a quote.  
Download the Brochure PDA DiSC Catalyst Brochure
Access our resource library for copies of all our profiles and other team and leader tools
Book a Program
---
Fill in the following form
---
Call us on +612 9388 2882