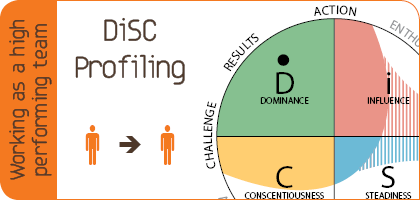 What is DiSC?
Get to understand what is DiSC and how it works. 
Get to know the different DiSC profiles and the types of programs that can be conducted for you. We provide bite size workshop, half day and full day programs along with longer term programs. We can also help to tailor a program to meet your workplace needs that may include helping with one to one interactions or a better understanding of group behaviour. 

DiSC Catalyst
Take your teams DiSC learning to a new level 
DiSC Catalyst provides participants with a interactive online learning experience that is used in People Development Australia's programs for online facilitation or for pre and post program learning. It allows the team to connect in new ways to take their DiSC experience further.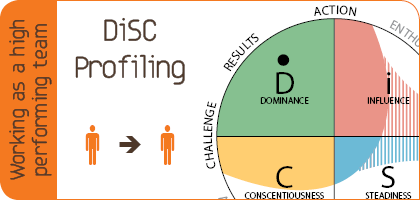 DiSC Workplace
Understanding yourself and others through DiSC Profiles
Through an interactive and enjoyable one-day or half day program participants learn about their behavioural style and that of their team. Participants complete a online DiSC Profiles survey and receive a 16 page individual report on their style. The program includes online interactive learning post program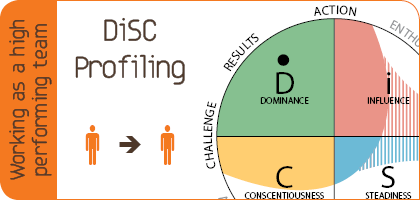 DiSC Management
The Everything DiSC Management Profile is a simple yet a smart assessment tool that offers a journey of discovery to your Management style and to learn how to adapt your style to manage, motivate and delegate more effectively.
This is a powerful DiSC Profiles program to use with managers and their direct reports, for individuals in conflict, work partnerships, or for managers to grow their management skills suite.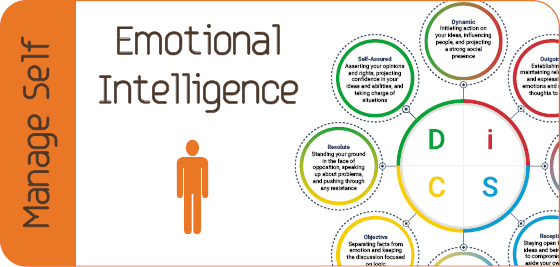 DiSC Agile EQ
The Everything DiSC Agile EQ establishes a foundation of the different responses that we can choose so that we can handle the social and emotionally charged situations when they arise. This program teaches participants to read the emotional and interpersonal needs of a situation and respond accordingly.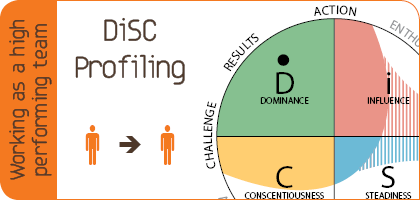 DiSC Sales
The Everything DiSC Sales Profile helps sales professionals discover their unique strengths and limitations.  It also provides greater awareness of how to connect better with their customers and increase sales effectiveness using the power of DiSC.  Salespeople learn to communicate better and improve their sales relationships.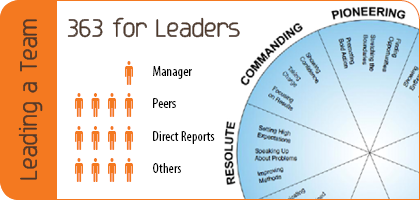 DiSC 363 for Leaders
Everything DiSC 363™ for Leaders combines the best of 360s with the simplicity and power of DiSC. But why the extra 3 degrees? 363 for Leaders offers you three personalised strategies for improving leadership effectiveness, resulting in a 360° experience that's more productive and satisfying!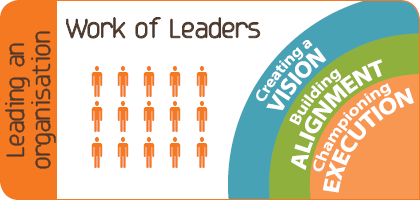 DiSC Work of Leaders
Through the framework of Vision, Alignment and Execution, the Everything DiSC Work of Leaders encourages leaders to understand their own behaviours and how they impact their own effectiveness.  It's an opportunity for leaders at all levels to reflect on how they approach each step of leadership.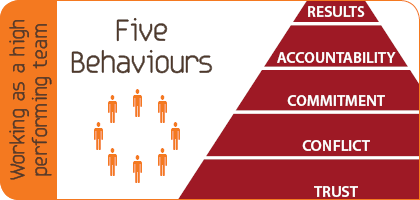 DiSC Five Behaviors of a Coheasive Team
The Five Behaviours of a Cohesive Team is an assessment-based learning experience that helps individuals and organisations reveal what it takes to build a truly cohesive and effective team in the most approachable, competent, and effective way possible.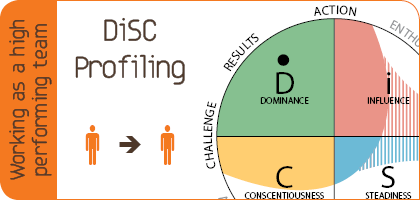 DiSC Certification
Become an Everything DiSC Certified Facilitator
The Certification course will equip you with the knowledge, skills and tools you need to use the Everything DiSC profiles in a wide variety of training, coaching and consulting applications.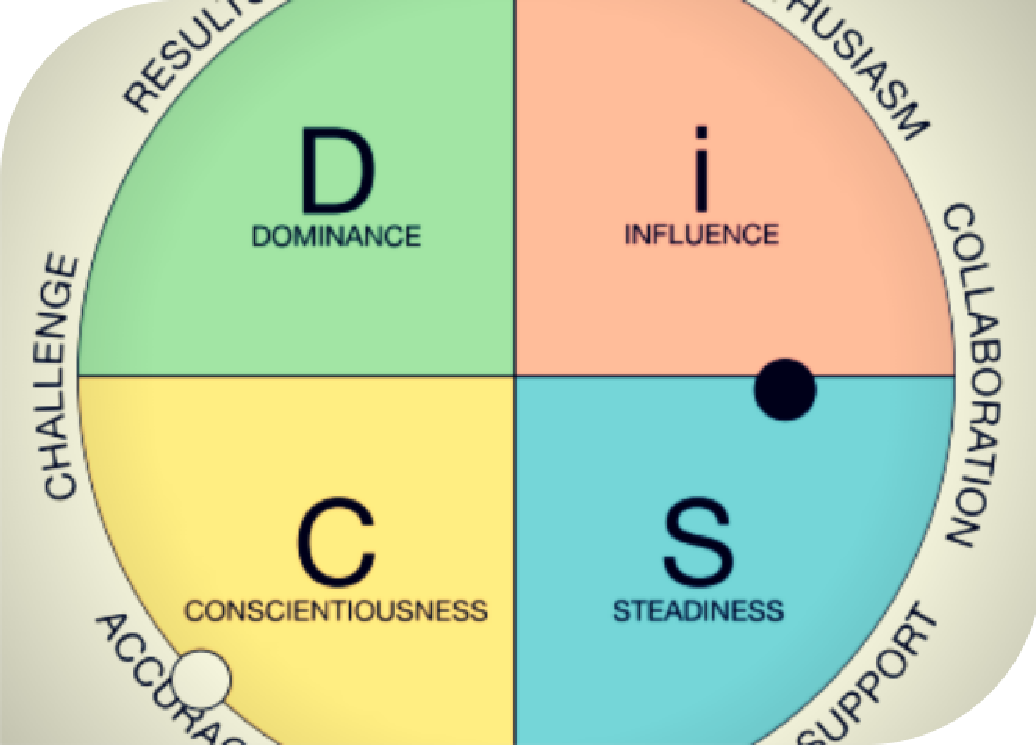 DiSC Comparison Reports
The Everything DiSC Comparison Report is an additional 11-page free report you can run for pairs of people who have already taken an Everything DiSC profile: Workplace, Sales, Management or Work of Leaders.
Each of the paired people receives his or her own report comparing one to the other person. The report reminds them of their results and provides specific information about how each compares to the other. This comparison is presented both through visuals and through narrative explanations.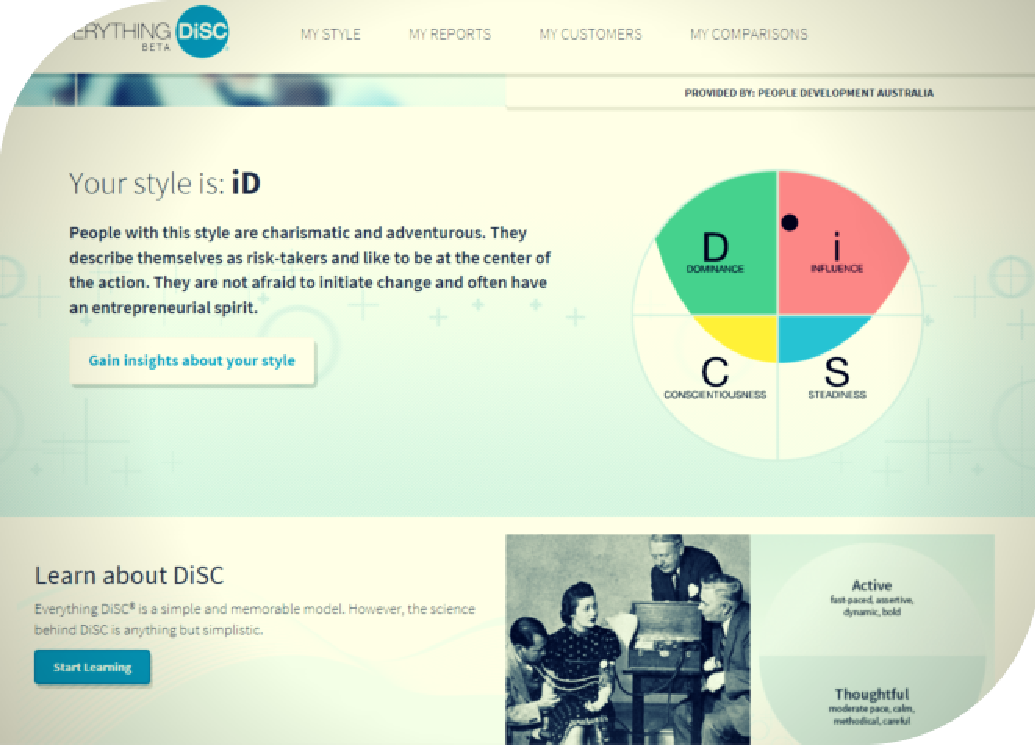 MyEverythingDiSC Website
The My Everything DiSC online site is an extension of your Everything DiSC profile. The web portal provides online options including:
Additional insight into your DiSC style
Information on the history of DiSC
Research and theory behind DiSC
Tools for creating Comparison Reports and Customer Interaction Maps.
Access our resource library for copies of all our profiles and other team and leader tools
Book a Program
---
Fill in the following form
---
Call us on +612 9388 2882